3 questions every great boss asks their staff
You're a leader for a reason. You've been trusted with your role within the organization because others have seen in you the ability to empower a strong staff. Remember, just because you are the boss, doesn't mean your opinion is the only one that matters. You can strengthen and encourage your team, and grow as a leader, by remembering to ask them these three important questions.
Are you being challenged enough?
There's nothing worse than being stuck in a rut at work. Bored or unenthusiastic employees make for a dull and unfulfilling workplace. Ask your employees if they feel they are being challenged enough and if the answer is "no," it's time to make some changes. Take a step back from the current tasks and discuss with your staff how each and every one of them can advance professionally and what you can do to help make that happen.
What are some frustrations you regularly experience?
Sometimes as a leader you are outside the peripheral of what actually happens between colleagues. You don't need to know about petty dramas that take place but it is important that you get honest feedback from your staff about what is troubling them. Open communication will demonstrate your consideration for their wellbeing and will show that you truly care about their job satisfaction. Make sure they know you are there if they have any issues and that you welcome the opportunity to serve as a sounding board when frustrations occur.
How can I improve as a manager?
Just because you are the boss, doesn't mean you are perfect and don't have room for continued growth. It's easy to get bogged down in hectic day-to-day responsibilities, but take time to connect with your staff on how you can improve as a leader. Sometimes it's difficult for some to admit they have weaknesses but keep in mind no leader is perfect. There's no better feedback on how you can grow into an even better leader than from your own staff that interacts with you daily.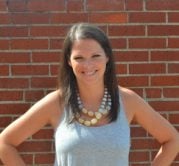 Wendy Moody is a Senior Editor with CUInsight.com. Wendy works with the editorial team to help edit the content including current news, press releases, jobs and events. She keeps ...
Web: www.cuinsight.com
Details