3 ways to be everyone's favorite boss
Being a boss is no cakewalk. Completing your own day-to-day tasks while also managing your staff can be quite challenging. You want everyone to be successful and productive, but also satisfied and enthused in their positions. Although there is no perfect boss, there are ways you can be everyone's favorite. Here are three ways to stand out and be the boss everyone loves.
Empathize
Just because you're in a leadership position doesn't mean you should look down on your team from a high horse. Instead, connect with them directly and make sure they understand that you have their best interest at heart. Put yourself in their shoes and communicate to them that although you are in different positions, you have compassion for them and want to do what you can to help them succeed.
Stand up for them
There's nothing worse than a colleague or supervisor that is self-serving. Sure we all want to do well and get ahead, but doing so at the expense of others can be detrimental to office morale. Demonstrate to your team that you have their back and that although you may not always see eye to eye, you will not throw them under the bus to benefit yourself.
Be lighthearted
There is a time to take things seriously and there are moments when more jovial behaviors are preferred. As a boss it's often on you to set the tone for the office. Instead of keeping things strict and humorless, make a point to inject some fun into the workplace. This lets your employees know you appreciate them and want them to enjoy coming to work each day.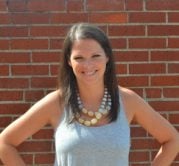 Wendy Moody is a Senior Editor with CUInsight.com. Wendy works with the editorial team to help edit the content including current news, press releases, jobs and events. She keeps ...
Web: www.cuinsight.com
Details