4 ways to keep a successful team motivated
You've done the hard work and hired an all-star squad. Without your staff, success isn't an option. So how do you keep them happy and motivated? Here are four things you can try…
Set the tone: If your work ethic is top notch, your employees will notice. Over time, it will do wonders for the culture in your office. Try and keep your office energized by being full of positive energy that your staff can feed off of.
Communicate: Being open and honest with your employees helps them to be open and honest with you and this is great for motivation. Listening is magical. Employees love when they feel like they have a voice and feel valued. And remember to always give positive feedback. When someone is doing something well, let them know it. Don't underestimate the power of communication.
Socialize: Get to know the personalities of your employees and find out what gets them out of bed every day. Finding a little time each week to bond with your staff can create a strong business relationship. Be friendly and open but make sure it doesn't get too personal. Providing opportunities for your staff to bond with you and each other will make them more excited to come to work every day.
Recognize: Any time your team does well on a task or project you should let them know. Positive recognition will make your employees feel appreciated and valued and motivate them to have repeated success. Give your employees incentive to succeed by offering bonuses or other rewards that will give them the desire to go above and beyond.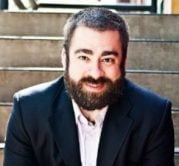 John Pettit is the Managing Editor for CUInsight.com. John manages the content on the site, including current news, editorial, press releases, jobs and events. He keeps the credit union ...
Web: www.cuinsight.com
Details