Relationship banking is built off trust
Think for a minute about your friends and acquaintances. Can you attribute any of your strong friendships to any specific moment? How about your most trusted friend? Of course not. Long term relationships are nurtured over time and are not typically generated due to one specific event or instance. Relationships evolve, often slowly and steadily, and often take a long time to evolve. It takes time to get acquainted and to get familiar with each other.
The strongest relationships tend to be built off a sense of mutual trust. A former banker who cut their teeth in the frenzy of the 80s regional banking M & A craze, I can tell you about dozens of banks that proclaimed that 'relationship banking' was their cornerstone value proposition. Frankly, I think this was a bunch of nonsense and simply indicative of the lack of imagination of bankers back in the day. Back then, relationship banking was really less about trust and understanding needs, and more about bundling products and services in a frantic attempt to grow share of wallet. Did trust enter the equation? Sure, the words were spoken, but few actions were taken to demonstrate it.
Credit unions with the strongest member relationships are able to grow their businesses without gimmicks, price cuts or exaggerated treatment. In short, they don't buy membership, they earn it. Certainly you must be good at what you do, but being successful in financial services is based on one simple concept: trust.
Make 2017 the year you prove to member households that you in fact can be the financial partner you say you are. Make it the year you prove your value to those you serve.  When you're talking strategically or tactically about member relationships, think about the above and ask yourself and team these questions:
How are you building member trust over time?
How are you building trust with each interaction?
What steps are you taking to understand the needs of member households?
How are you transparent and authentic?
Are you open and to you share your mistakes and faults?
Do you coach your members?
… and finally, how would you want to be treated if you were just a member?
Here's to a great 2017.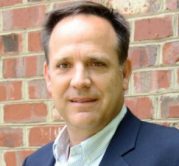 Bryan Clagett is a principle driver of Geezeo's global marketing, brand and outreach efforts. Clagett joins founders Shawn Ward and Peter Glyman in establishing Geezeo as the premier personal ...
Web: www.geezeo.com
Details