Top 3 money-saving grocery apps
I don't know about you but it's hard for me to leave the grocery store without spending less than $100. To make matters worse, I am just buying items for my toddler and myself! Everything these days seems to be so expensive; if there's a way to save at the store, I am completely on board. Here are a few money-saving apps to help you save a little dough next time you go to the market.
Ibotta
This free app is a favorite of consumers (22 million downloads) and is transforming the grocery shopping experience. The app allows customers to earn cash back on everyday purchases by providing rebates from participating stores and leading brands. You simply download the app, find rebates on items you plan to buy, save your receipt after purchase and send a photo of the receipt to Ibotta. The company will then send money directly to an Ibotta account within 48 hours. Since it's creation in 2012, the app has paid back over $200 million to shoppers.
Favado
Instead of offering you cash back after your purchases, Favado tells you ahead of time how you can save at the store. Before getting to the register, check out the app and see what's currently on sale, which coupons you should use and where they can be found. So, drop the scissors and leave those flipsy coupons at home because they are now available digitally all in one place.
Key Ring
Almost every store these days has some sort of loyalty rewards program. But, keeping track of every one of them can be difficult and can really make your wallet bulge. Instead, use Key Ring, an easy-to-use app that organizes and stores all your loyalty cards right on your smartphone. Just take a photo of the card and enter the necessary information and the bar code appears. So, next time you're checking out you can pull up each card on your phone and save instantly without having to fumble in your wallet for your card or enter in your phone number for access.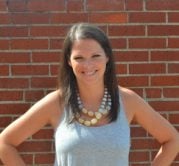 Wendy Moody is a Senior Editor with CUInsight.com. Wendy works with the editorial team to help edit the content including current news, press releases, jobs and events. She keeps ...
Web: www.cuinsight.com
Details